OUR ANCHOR PARTNER: AMERICAN POLYFILM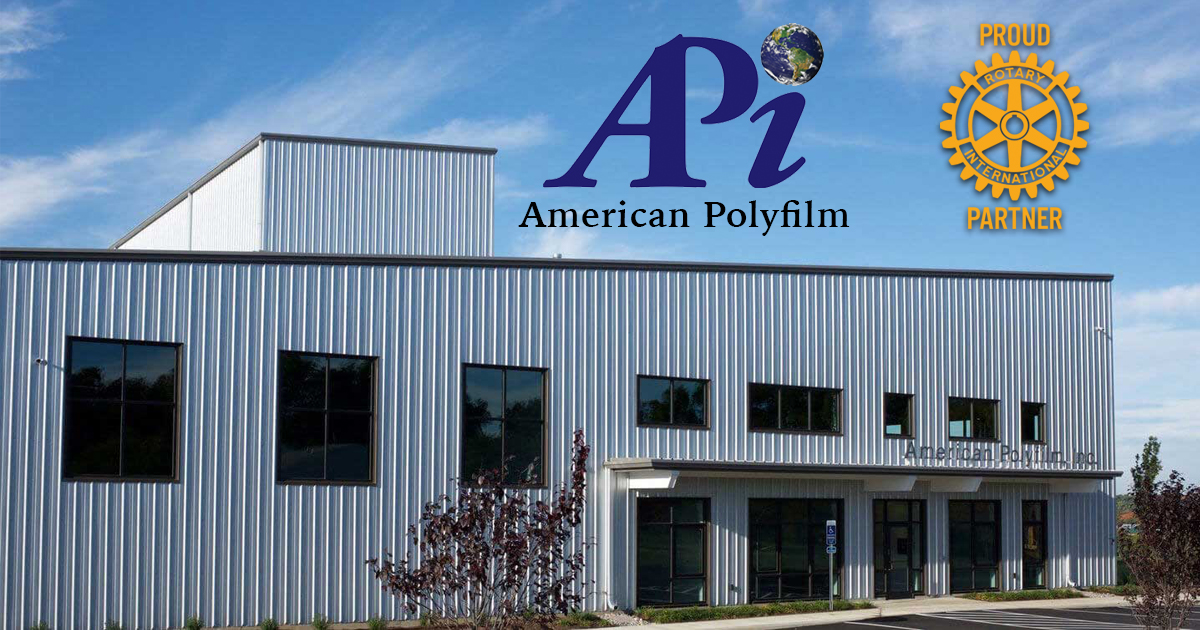 We'd like to pay tribute to our Anchor Partner, Branford-based American Polyfilm, Inc., which has played a pivotal role in supporting so many Rotary initiatives, from helping seniors and veterans to providing student scholarships and funding the international fight against polio.
"American Polyfilm sets the standard for community engagement," said Branford Rotary President Mary Donaruma. "They have stepped up and stepped in, and we could not do all that we do without them."
Founded in 1998, American Polyfilm is a family-owned and operated polyurethane film supply corporation in Branford, Connecticut. The company services a wide variety of industries, including films for medical applications, performance textiles, protective garments, food processing products, and the petroleum industry. American Polyfilm also manufactures adhesives, high performance packaging, and fire retardant, anti-static, and barrier films. American Polyfilm is fully committed to excellence in customer service and product quality, and it is no less dedicated to helping the community.
"American Polyfilm is proud to support the Branford Rotary," said CEO Victor Cassella. "Their continued efforts to help those in need reflects the values and integrity we strive to uphold in our business every day."
On behalf of Branford Rotary and the entire community, Thank you American Polyfilm!